Register
Sign up now to connect with investors and get funded
Add a Pitch
Add a pitch for your business using our quick and easy template
Connect with Investors
Connect with and message interested investors. We make 6,500+ connections each month...
218,459 registered angel investors looking for projects like yours. Submit a pitch and we'll help you find an investor.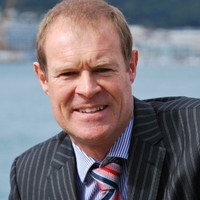 NZ$10,000 - NZ$100,000
NZ$1 - NZ$500,000
NZ$1 - NZ$250,000
1
Create your pitch using our tried and tested template
2
Publish your pitch to our network of angel investors and funds
3
Connect with investors and message them to raise money and expand your network
$400 million raised for our members
What our customers say ...
Thank you. I'm happy to provide an update on Bleu Life Media. Via your website we were able to obtain funding from an angel investor in the amount of $175k. The relationship is working out very well, and we have expanded our business with the capital provided, including the launch of a digital version of the magazine
Adrian Roberts
www.bleumagazine.com
Thanks to your site we've appointed Oscar nominated, former CEO of Trixter Films (Avengers, Iron Man 3) as an Executive Director and Head of Global Marketing and Development and are now fielding interest from investors. Thank you!
Katia Loisel @ The Love Destin...
www.thelovedestination.com
I am loving the new UI. Well done guys. I have connected to some amazing people through this network. I have invested over 12M Rands with people I met through this portal and all except one were phenomenal investments. Keep up the good work!

Irfan Pardesi @ ACM Gold
www.acmgold.com